David B. Miller
EnCap Investments
Dallas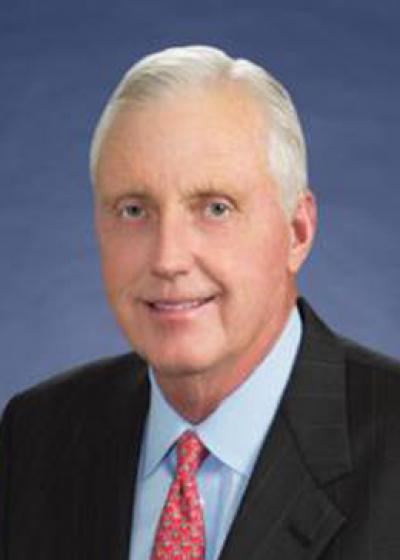 Prior to the establishment of EnCap, Mr. Miller served as Co-Chief Executive Officer of MAZE Exploration Inc., a Denver-based oil and gas company he co-founded in 1981. Mr. Miller began his professional career in 1973 with Republic National Bank of Dallas, ultimately serving as Vice President and Manager of the bank's wholly-owned subsidiary, Republic Energy Finance Corporation.
Mr. Miller is a graduate of Southern Methodist University, having received Bachelor's and Master's Degrees in Business Administration in 1972 and 1973, respectively. He has served on the Board of Trustees at Southern Methodist University since 2008 and also serves as Chairman of the Executive Board of the Edwin L. Cox School of Business. Mr. Miller is a recipient of Distinguished Alumnus Awards from both Southern Methodist University and the Cox School. In 2009, Mr. Miller was honored with the Silver Anniversary Mustang Award by the SMU Lettermen's Association.
In 2004, Mr. Miller was appointed to the National Petroleum Council, an advisory body to the Secretary of Energy, and he is a member of the Board of Advisors of the Maguire Energy Institute. Mr. Miller was inducted into the Rocky Mountain Oil & Gas Hall of Fame and the Dallas Business Hall of Fame in 2014 and 2015, respectively.
Mr. Miller and the Miller Family Foundation support numerous charities. He is the immediate past Chairman of the Board of Goodwill Industries of Dallas and serves on the Board of Directors of the George W. Bush Foundation, the DFW Salvation Army, Methodist Health System Foundation, the UT Southwestern Medical Foundation, the Baylor Healthcare Foundation and the National Association of Basketball Coaches Foundation. He is former Board Chair and an Honorary Lifetime Director of the Senior Source of Greater Dallas. The Senior Source recognized Mr. Miller and his wife, Carolyn, with the Spirit of Generations Award in 2011. Mr. Miller was honored with the Volunteer Center's Lifetime Achievement Award in 2013, and he received the L. Frank Pitts Energy Leadership award from the Maguire Energy Institute in 2014. In 2017, Mr. Miller was honored by the Methodist Health System Foundation with the Robert S. Folsom Leadership Award.